3.30 p.m: Tourists are picked up from hotel to Con Dao Tourism wharf to start the visit, watching sea turtles laying their eggs in Hon Cau. The duration for sea turtles to lay their eggs on the beach is from April to September annually.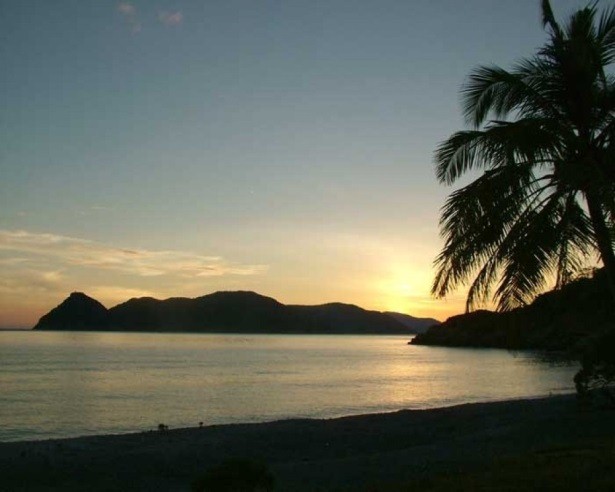 Hon Cau is rather famous because it was an ancient village named as "Ba Thiet hamlet" in the reign of Gia Long King. Hon Cau is one of two islands belonging to Con Son archipelago with groundwater source. In front of Hon Cau, there is a white beach stretching along with arched mountain range, mixed with rows of tall coconut and Phong Ba trees with endless green for windproof, waves whisper in deep voice with white foam, making visitors enjoy themselves in great space of land, sky and ocean. Hon Cau is also another hell on earth, detaining revolutionary activists during 1930-1931, especially including the late Prime Minister Pham Van Dong.
4.30 p.m: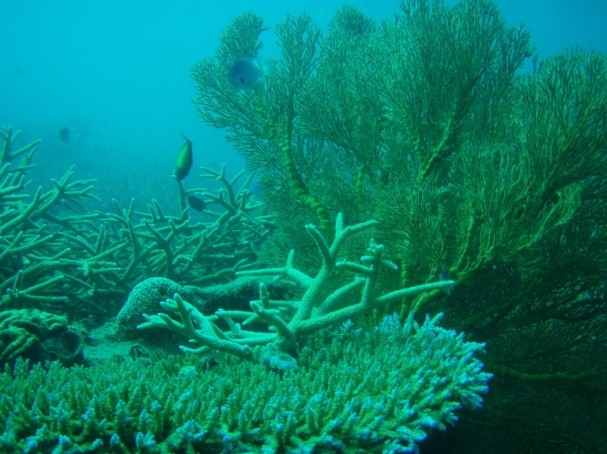 After 60 minutes by ship, visitors will come to Hon Cau, swimming with snorkels for coral view in Big Sand. Marine coral reefs surrounding Hon Cau are made from many species with different shapes such as: branch, table, plate, disk and block with many sea creatures living in.
Then, tourists can visit the historical relic where a famous revolutionary activist, the late Prime Minister Pham Van Dong, was detained during 1930 – 1931; visit coconut forest, orchards, learn about nature conservation, drink water of coconuts picked from the garden, enjoy wild landscape and clean air is an exciting and unforgetable moment and experience.
6.30 p.m: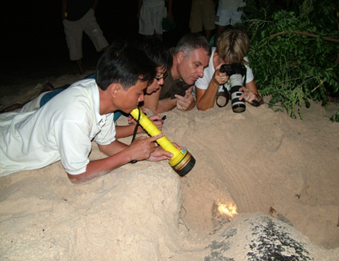 Tourists have dinner and interact with rangers on the island; listen to biological characteristics of sea turtles, conservation work in Con Dao National Park as well as regulations and approaching method to see turtles laying their eggs. Tourists can stay up late with rangers to wait and watch turtles nesting and laying their eggs on sand when the tide is high at night.
Day 2:
6.00 a.m: Releasing baby turtles (private registration) into the sea and returning the center of Con Dao town.
7.00 a.m: Tourists come back Tourism wharf, finishing the visit.
Note:
The program to watch sea turtles nesting and laying their eggs in Con Dao National Park limits the number of tourists, and there are many participating tourists, so tourists are kindly requested to register in advance for our prior arrangement.