3.45 p.m: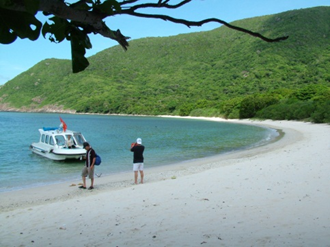 Tourists are picked up from hotel to Con Dao Tourism wharf to start the visit, watching turtles laying their eggs in Bay Canh. The duration for sea turtles laying their eggs is from April to September annually.
Bay Canh is the 2nd largest island after Con Son (683 hectares), named as Bay Canh because of polygonal shape with 07 surrounding beaches when looking down from the air. During the time occupied by USA Army, this island was known as Phu Cuong in the system of 16 "Phu" letters named for the whole Con Dao archipelago.
4.30 p.m: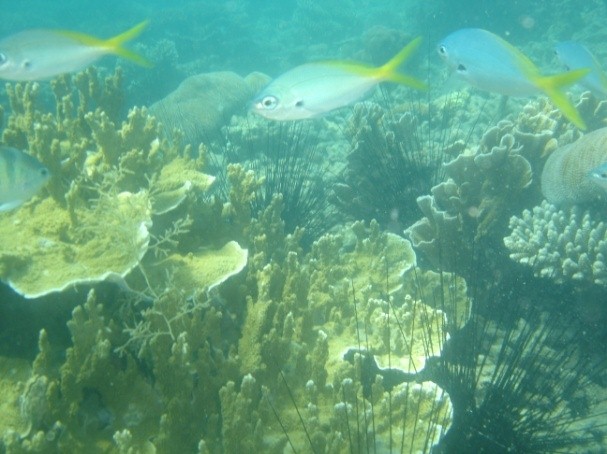 After 45 minutes by ship, tourists will come to Bay Canh Island, swimming with snorkels for coral view in Bo Dap beach. The area of marine coral reefs surrounding Bay Canh Island is about 366 ha, making many coral species with different shapes such as: branch, table, plate, disk and block. There are also many sea creatures living in coral reefs.
Then, tourists will go along with the trail of mangrove forest to Bay Canh Ranger Station. On the way, tourists will go sight-seeing, find out eco-system of Con Dao mangrove forest with about 5.1 ha, comprising 24 mangrove plants, mainly Đước Đôi (Rhizophora apiculatta Blume), Đưng (Rhizophora mucronata), Vẹt trụ (Bruguiera cylindrica (L.) Blume), Vẹt dù (Bruguiera gymnorrhiza), Dà vôi (Ceriops tagal), Su ổi (Xylocarpus granatum), Bàng phi (Barringtonia asiatica), which is a primitive mangrove forest created and developed on sand base mixed with dead coral. This is a unique feature, rarely found elsewhere in Vietnam. Con Dao mangrove forest plays an important role in environmental protection, breakwater prevention as well as nursing and hiding place for many aquatic species whose life cycles are associated with mangrove habitat, such as crabs, shrimps, etc.
5.30 p.m: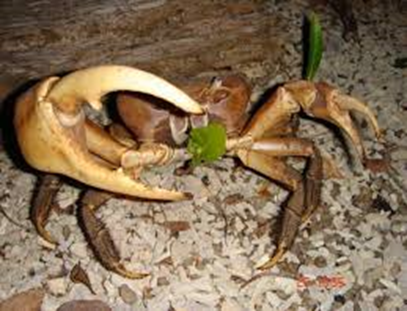 Tourists have dinner at Bay Canh Ranger Station
7.00 p.m: A ranger will guide tourists to explore feeding activities of Tank Crab (Cardisoma canifex) in mangrove forest. This is a pretty big crab species, living in caves adjacent to mangrove forest and only seeking for food at nightfall, from 06 p.m to 08 p.m; The tour guide will present ecological characteristics of sea turtles, conservation work of Con Dao National Park and instruct regulations, approaching method to watch turtles laying their eggs and wait mother turtles nesting and laying their eggs. High tide at night is the time for sea turtles to lay their eggs on the beach.
Day 2:
6.00 a.m: Releasing baby turtles (private registration) into the sea and returning the center of Con Dao town.
7.00 a.m: Tourists come back Tourism wharf, finishing the visit.
Note:
The program to watch sea turtles nesting and laying their eggs in Con Dao National Park limits the number of tourists, and there many participating tourists, so tourists are kindly requested to register in advance for our prior arrangement.