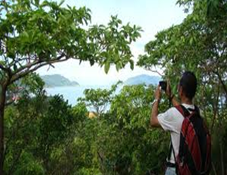 8:00am: Eco-guide and visitors will walk to explore So Ray plantation through the forest at 260m height. There are many big trees as well as the home for rich fauna and flora species in the rain tropical forest. Visitors just go trekking and enjoy fresh air, the music from birds and see more 50 colorful butterflies around the trees and flowers in the forest. All make visitors feel the trekking very exciting.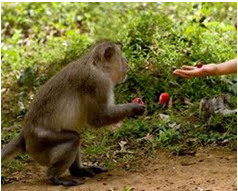 8:45am: At So Ray plantation, visitors learn about medicinal plants, rare and endemic trees. So Ray area was reclaimed cultivated in the early 20th century. In 2002, Con Dao National Park has implemented reforestation programs, forest restoration after a typhoon damage in 1997 and planted many native fruit tree species to enrich food source for wildlife.
Standing from the high position, visitors can view to the town, fresh lakes and Con Son bay with some small island: Bay Canh island, Bong Lan island, Tai island,…It is beautiful to take photograph.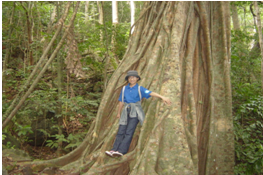 10:00am: Continue the trekking to Ong Dung beach. On the way you can see ancient trees and some birds which are only found in Con Dao, such as: Imperal pigeon, Nicobar pigeon.
11:30am: End of trekking, visitors can hear clearly the sound from sea in Ong Dung bay. Ong Dung beach is the place for relaxing, swimming and snorkeling to explore the marine life with colorful reef fish, clams in the clear water.
Have lunch at Ong Dung Ranger station.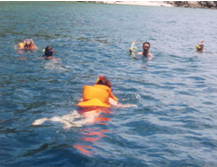 2:00pm: Come back the town. On the way, visitors can explore more interest nature along the trail and visit the Ma Thien Lanh bridge, a historical relic from French time. From 1930 – 1945, French regime forced Vietnamese prisoners built a bridge led to So Ong Cau to control prisoners who wanted to escape the prison. Because of hard working, there were about 356 prisoners died to build the bridge which is never completed.
3:00pm: Car drives visitors back to the hotel. Tour ends.