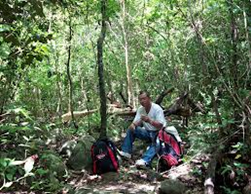 7:30am: Eco-guide picks visitors up by car at the hotel to depart for the trip Dam Tre bay.
8:00am: From near Con Son airport, visitors will walk on one of six the best long beautiful beaches in Con Dao which names Bai Vong, located in the north east of Con Son island. At the end of coastline, visitors take a bit of rest to continue the tropical forest exploration.
8:30am: Visitors walk through the Horse mountain with 166m at the top. On the way visitors can see some wild animals and rare flora species; exploring two kinds of typical forest in Con Dao: evergreen rain tropical forests and moist semi-deciduous rain tropical forest.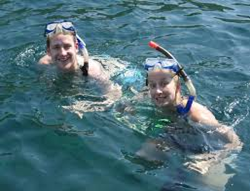 11:30am: At Dam Tre bay, visitors go snorkeling to see coral, clams, reef fish, mangrove exploring, birds nest watching during their breeding season; make a view to Dam Tre bay from high mountain and take photographs. Dam Tre Bay has an area of ​​132 hectares, 16km from the town, and located in north-east of Con Son island. Here is a large bay, sheltered by mangrove forest surrounded and caves for bird nests at the mouth of bay. Then visitor will find why this bay was named Dam Tre bay (Bamboo bay)
01:00pm: Visitors come back the place near the airport.
03:00pm: Car will pick up everyone to drive back the hotel. Tour ends.